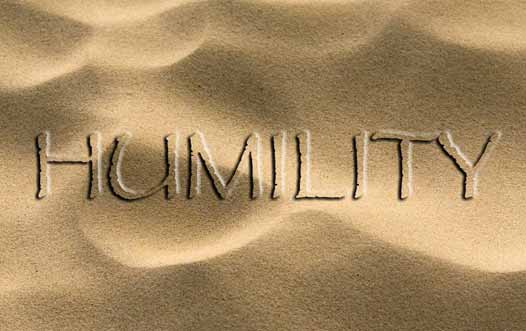 Life is a humbling experience! When we figure we have it all figured out, we figure out we have more figuring to do. Eventually it all adds up, but only the Almighty God knows the answer to every question.
Once we realize we're not in control of the outcome we allow ourselves to make decisions based on His will and not our own. It's important to recognize our limitations, but equally as important to grow from our experiences.
Life is full of disappointments; however, don't allow set backs to remain set backs, focus on the positive and learn from the negative. Set goals, not milestones! Be realistic with what you're expecting to achieve, and I expect that you'll be satisfied with your results. Think of it this way: If you could write your own eulogy what would you say you accomplished in your life? Or more importantly, what would others learn from your experiences?
Life is a gift! No matter how difficult or challenging it may seem we're all blessed to be amongst the land of the living. No matter how long we live, when our time has come to be called home, we've been provided an opportunity to witness how precious is the gift of life. It is not promised, but it is given nonetheless, even if for a small portion of time. Imagine how many seeds quest to find their way to an egg, only to find their time has passed before it has even started.
The moral of this post is to live life with the qualities of a child: loving, forgiving, accepting, resilient, carefree, inquisitive, not knowing what to expect, but learning from and cherishing each experience.
And they were bringing children to him that he might touch them, and the disciples rebuked them. But when Jesus saw it, he was indignant and said to them, "Let the children come to me; do not hinder them, for to such belongs the kingdom of God. Truly, I say to you, whoever does not receive the kingdom of God like a child shall not enter it." And he took them in his arms and blessed them, laying his hands on them. (Mark 10:13-16 ESV)
"He who would learn to fly one day must first learn to stand and walk and run and climb and dance; one cannot fly into flying."